On June 18, 2014, the White House played host to a number of unusual creations at its first ever Maker Faire. Lindsay Lawlor, a self-taught tinkerer from San Diego, displayed his giant robotic giraffe. Iraq War veteran John Lawton from Austin, TX, brought his custom-made furniture and desks he created with the help of his local TechShop, a community manufacturing center. Another entry was a 3-D printed violin created by engineer David Perry of Oregon, who used a tabletop 3-D printer to do it.
Over 100 tinkerers, creators, and inventors displayed their creations that day. They showed that the large availability of design software, open source plans, manufacturing tools like 3-D printers, and other technology is ushering in a new generation of innovators, and a very interested White House is calling it the Maker Movement.
According to the White House, "Nationwide, new tools for democratized production are boosting innovation and entrepreneurship in manufacturing, in the same way that the Internet and cloud computing have lowered the barriers to entry for digital startups, creating the foundation for new products and processes that can help to revitalize American manufacturing."
President Obama also declared June 18 a National Day of Making, calling upon Americans "to observe this day with programs, ceremonies, and activities that encourage a new generation of makers and manufacturers to share their talents and hone their skills."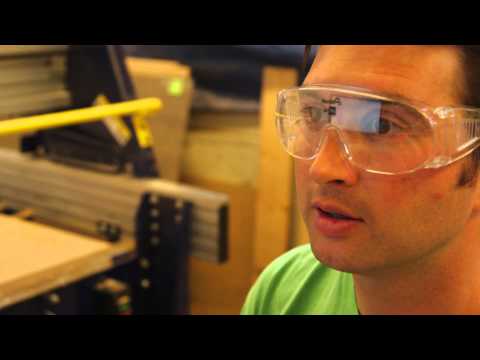 Shawn Jordan, an assistant professor of engineering at Arizona State University who has studied the movement, loosely defines a maker as someone who takes a do-it-yourself approach to creating things – anything – within a community, such as the Internet, a local maker space or hacker space, or even in a garage with other makers.
Makers don't always have a college degree, and can be of any age, he said. The common thread, however, is an interest in collaborating to improve a certain product.
"Makers are additive innovators who actively go out in a community and learn from each other," he said. "They see an idea for a radio that has an RFID tag reader on it, and someone will take that idea, improve upon it, and share it back with the community. It's a community of sharing rather than a community of closed intellectual property."
Maker spaces, or places where makers and creators can gather in an informal setting to work collaboratively, have been popping up around the country.
Many universities are acquiring their own maker spaces for students, equipped with 3-D printing and other manufacturing tools, and allowing students access to the space outside of class time. For instance, Florida Polytechnic University, the state's newest school, plans on rolling out a maker space with 55 3-D printers and scanners in August, according to the Tampa Bay Business Journal. The school also plans to hold community fairs, 3-D printing events, guest lectures, and open community forums at the space.
Jordan has two National Science Foundation grants to study the maker community, and to answer the question of whether these informal innovators are the engineers of the future.
Jordan's research involves attending maker fairs and other collaborative spaces and events, asking makers about their lives and what they think they're learning from their creations. He hopes to bring that information back to engineers and engineering educators.
"It's interesting from an engineering perspective, because the artifacts that they build are, oftentimes, more technically sophisticated than what many undergraduates can do coming out of school," he said. Makers learn through their projects rather than from traditional classroom lectures, he added.
Such project-based learning has proven to be successful in engineering classrooms, he said.
One engineering teacher bringing the maker philosophy to the classroom is AnnMarie Thomas of the University of St. Thomas, director of the university's Playful Learning Lab and co-founder of its engineering education center. Among her fun ways to get K-12 students interested in STEM are circuits made out of specially formulated play dough, according to MakeZine. Thomas also participated in the White House Maker Faire and presented her Squishy Circuits.
"The Maker Faire was incredible," Thomas told MakeZine, "because it showed makers that the work they were doing mattered and was important enough to have a day at the White House. I was amazed by the creativity and ingenuity on display."