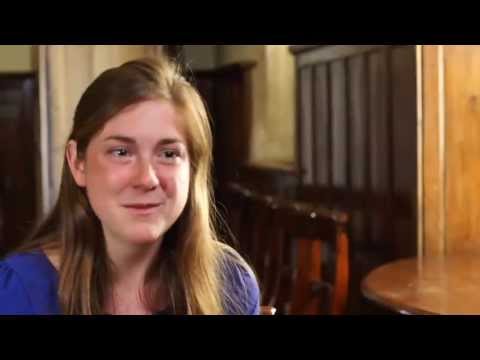 Rhodes Scholarships include tuition and all expenses for students to study abroad for two or three years at Oxford University. Rhodes scholars from November 2013 will take their first classes at Oxford in October 2014. Cecil Rhodes, philanthropist and colonial pioneer from Britain, started the program over 100 years ago. This year 82 students were selected worldwide, including 32 Americans, out of 1,750 total applicants. Students can be undergraduates, graduates or doctoral candidates in nearly any academic field. Along with writers, comedians, and civil rights advocates were a few engineers. Below the cut are their stories.
Georgia Institute of Technology chemical and biomolecular engineering graduate Melissa McCoy graduated in 2012 and went on to study entrepreneurship and technology at Singularity University, which promotes entrepreneurship in technology, at NASA Ames Research park in Calif. Currently she is a business analyst for Partners in Performance, an operations and strategy consulting firm for heavy industries. She was always interested in entrepreneurship, and while a Georgia Tech student, founded an organization on social entrepreneurial technology called Enterprise to Empower. She undertook five internships while studying at Georgia Tech, including experiences related to mining operations in Chile, oil drilling in Alaska, and software development in Texas. Her passion for social business and innovation started in Chile, according to Georgia Tech, and since then has wanted to pursue engineering entrepreneurship as a career. She plans to pursue an M.Sc. in environmental and chemical engineering at Oxford in October.
Current University of Wisconsin — Madison student Drew Birrenkott is a triple-major: biomedical engineering, biochemistry, and political science. His research is at the intersection of engineering, health and policy. One of his design projects is a rugged, inexpensive, battery-powered infant cardiorespiratory monitor for use in developing countries. He's also an Engineers Without Borders member who has worked on water projects in Kenya and Tanzania, and has studied in India through the biochemistry department's Khorana Program, which works to build seamless relationships between scientists, engineers and entrepreneurs in the U.S. and India. Birrenkott is interested in pursuing an M.Phil. in development studies at Oxford. According to the Madison Daily Cardinal, he is interested in a medical degree in the U.S. and working on health systems for developing countries in the future.
"In a lot of ways being able to win this award is a testament to my community, to the McFarland (Wisconsin) community I grew up in and the UW-Madison community," Birrenkott said to the Cardinal.
Emma Pierson graduated from Stanford in June 2013 with a bachelor's in physics and Master's in computer science. She was president of the Stanford Debate Society, where she won second place in the national debate championships. She is now working for Coursera and plans to pursue a doctorate in computational biology at Oxford. Pearson went to high school at the prestigious Thomas Jefferson school for science and technology, according to the Washington Post. She told the Post that her interest in biocomputation really took off after being told she carried a mutated BRCA gene, which often leads to breast cancer in women. She became interested in the potential to analyze patient DNA and tailor cancer treatment to the disease itself.